DR. SUSAN MAPLES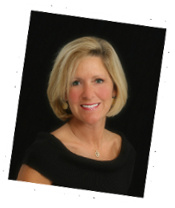 Dr. Susan Maples has lead a successful private dental practice in Holt, Michigan for 26 years. She is a 1985 graduate of the University of Michigan School of Dentistry, and in 1994 she earned a Masters of Business Administration from Madonna University.
In addition to practicing dentistry she lectures and works with organizations of all kinds in the areas of strategic target marketing, case acceptance, executive leadership, team building, strategic planning, customer service and communication. Susan's personal mission is to help all dentists and dental team members become happier with their chosen profession.
In 2007, Susan and her hygiene team developed a child self-prophy model that busted a paradigm in individual skill development. In 2009, they took a giant step further and implemented the first Learning Lab. In this kit, she makes it easy for public and private health care partners to implement such a program.
Susan has a 18 year old son, Hunter, whom she adores. She loves skiing, running, weight training, cooking, back-country camping and art projects of all kinds—but she considers dentistry her favorite hobby as well as her profession. You can find out more about her at her practice website: www.drsusanmaples.com.
Her Team

Susan's dental team is an inspiration for so much of the Learning Lab experience in her own office. In her words:
"These women are almost as dedicated to the success of our practice and our childrens' health as their own families." They have expanded our practice to attract and serve more children and are making an indelible difference in the long healthy lives of each individual child. The Hands On Learning Lab™ is project for the entire team. A project of which we can all be super proud to be a part."
To learn more about Susan's team members, please click to check out the team page on www.drsusanmaples.com.
Shannon Hannasch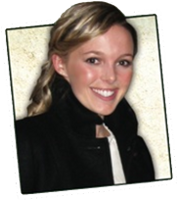 With nearly ten years of graphic design experience working in the advertising, marketing, and various design industries, Shannon specializes in print, web, brochure, brand identity, apparel, signage and event products. She has a Bachelors of Fine Arts degree in Visual Communications from the prestigious Illinois Institute of Art. As an energetic, fast paced designer, she is always up to the challenge and loves creating work that leaves the client happy. Please feel free to email Shannon for help with any of your Learning Lab marketing material needs.
Chris Johnson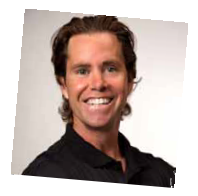 Chris Johnson is a nationaly recognized speaker and author. For over 25 years he has earned the reputation of providing lifestyle modification strategies with integrity and compassion. As the Director of Health Wellness and Fitness at Sparrow Health System's Michigan Athletic Club for over fifteen years, he pioneered one of the most successful personal training programs in the country. He holds a Master's Degree in Exercise Physiology from Michigan State University and certifications from the American College of Sports Medicine, National Academy of Sports Medicine and the American Council on Exercise, along with over 16,000 hours of one-on-one personal training. His company, On Target Living, has lots of resources for expanding the nutrition aspect of your Learning Lab. Here is a link to explore: ontargetliving.com.
Terry Goss & Janis du Pratté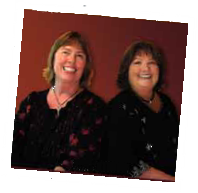 A nationally recognized practice management consultant, speaker and coach, Terry has served the health-centered dental community for over 30 years. As a Certified Professional Co-Active Coach and Master Practitioner of Neuro-Linguistic Programming, Terry has a deep understanding of the challenges facing the dental profession. Terry has extensive training in advanced management, co-active leadership development, behavioral psychology and the new neuroscience. This broad body of up-to-date knowledge in how the brain learns, allows her to present ideas, skills and resources in simple and relevant ways that will inspire your team to new levels of growth. Terry is also a wellness coach and a life long student of health and the healing arts. You can learn more about her services at www.terrygossassoc.com.
Janis brings over 30 years experience in health-centered dental practice consulting. A Professional Co-Active Life Coach, she trained extensively with both the Coaches Training Institute and The Arbinger Institute. Janis facilitates Leadership Study Clubs, Team Conferences and Experiential Training Workshops. She also specializes in training advanced level patient-facilitation, communication skills, hiring for the high-performance team and integrating systems that support extraordinary service.
Janis is an openhearted, engaging and powerful coach. She is passionate about empowering teams to achieve their highest potential for success and fulfillment in dentistry. She has a strong track record of helping others develop healthy self-esteem, improve patient and team relationships and experience a life of purpose and choice. To learn more about her and Terry Goss click here: www.terrygossassoc.com.
Mary Osborne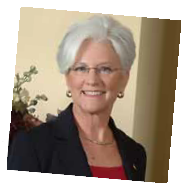 Mary Osborne has worked in dentistry for over forty years as a clinical hygienist, patient facilitator and consultant. She brings to her work enthusiasm, intelligence, humor and a deep belief in the potential for significant growth through authentic communication.
Mary is known internationally as a consultant, writer and producer of newsletters and audio/video programs for Mary H. Osborne Resources in Seattle, Washington. Her writing is published in national magazines and she has spoken extensively to state and national organizations including The American Dental Association and The American Academy of Dental Practice Administration. She is a member of the visiting faculty and serves as a Foundation Advisor to the Pankey Institute.
For more information please visit her website at www.maryosborne.com.
Linda Mello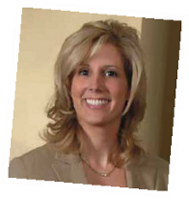 Linda is the President of Mello Communications, LLC and originator of the Missing Piece DVD series: The Missing Piece: Adult New Patient Co-Discovery and The Missing Piece For Children: The Voice of the Child Patient. Both are excellent training resources for individuals and teams. Both videos and support consulting services are available through Mello Communications at her website www.mellocommunications.com.